3D Printing at PreppComm Amateur Radio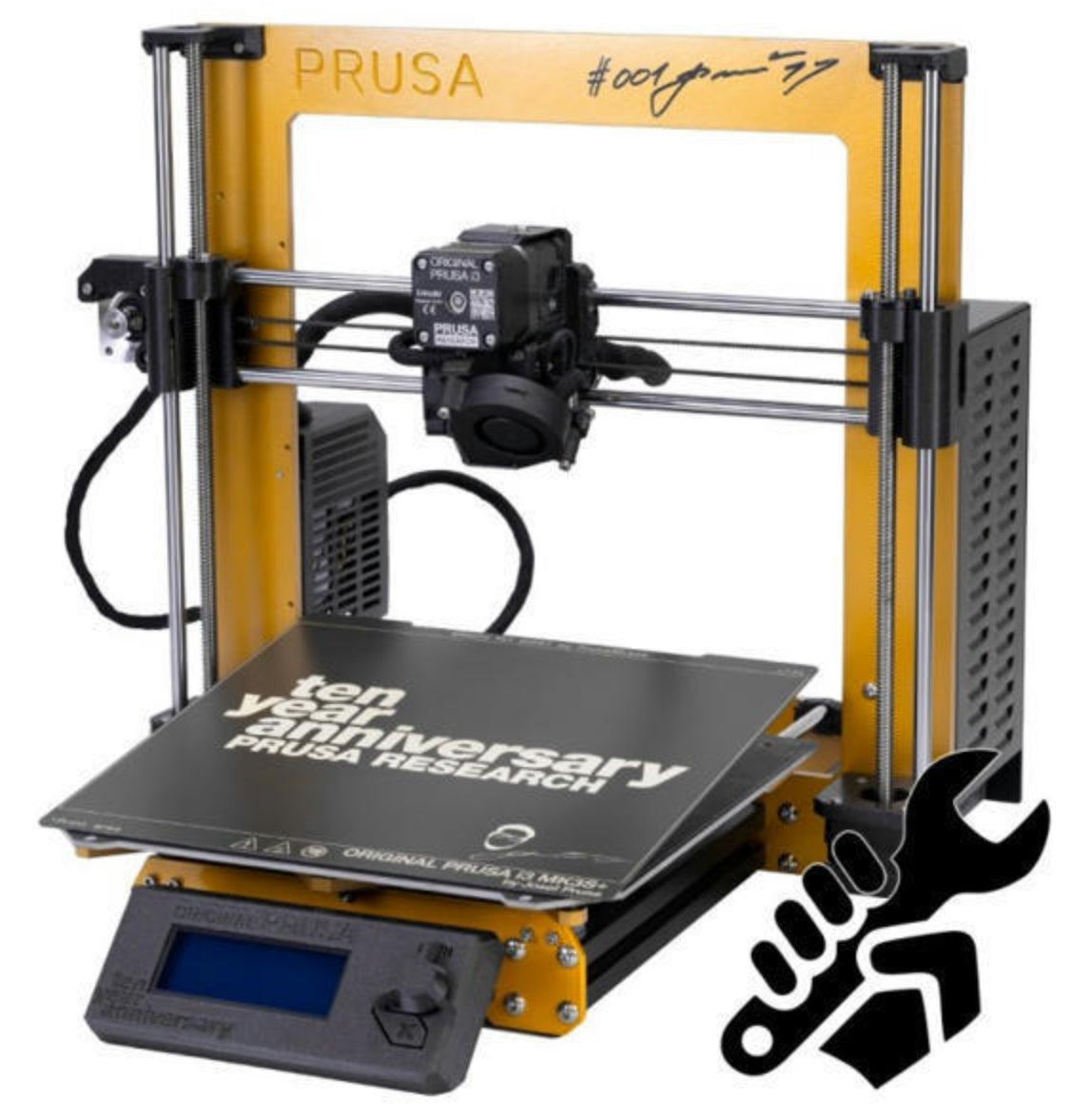 I am so excited! A couple of years ago, I purchased a Prusa MK3+ 10th Year Anniversary Edition kit version of their printer, thinking it would be a great collector's item. A couple of weeks ago, I started building it. More on that later, as to why, after a couple of years of moving the box around, I decided to build it. Anyway, I got about half-way and then I had to let one of our employees finish it for me (and fix a mistake I had made very early in construction that had to be fixed before continuing). She did a great job, and we began printing…
Several years ago, Prusa announced the Prusa XL, a larger format version of their printer. Even back then, in 2021, I knew what the next product was going to be, and that I needed the larger printer, so I pre-ordered it. We are working with Prusa now to get the order released, because we need it NOW. I am tired of printing in two pieces because parts are too big for the MK3S+
The 10th Anniversary MK3+ Prusa 3D Printer
Now that is an intro! And I have one of 1000 right here at PreppComm!.
As to why: we have a few new employees that have been able to take a lot of the load of running PreppComm off me, so I can work on the new product, which has been in my mind for at least 3 years. But to start, I had to find a 3D program I could learn quickly, because the person that i was relying on to design the cabinet for the product was not going to be able to continue in any reasonable time frame, and he did not have time to collaborate frequently. His life was too busy.
I discovered Shapr3D, an amazing product but not cheap. I learned in 2 days enough to get started, and this last week have printed all of the parts for the new product in 2 pieces. I have version 9 ready to print. I have also learned how to use Prusa Slicer, which takes the files and generates g-code for the printer.
Even though it is in parts, put together to see if everything fits, including the PC boards (well, OK, fake PCBs printed in the printer) and then using that information to improve the 3D model, etc… I think that cycle is over until we have the XL, no doubt some additional fine tuning is required…
But now, I can start focusing on the electronics. Develop the PCBs. Is there enough space? How to locate parts inside so everything fits? Yesterday was a day to celebrate! I was finally at the point of starting on the PCB.
If I showed you the 3D prints, I would have to "shoot" you… hoping to reveal this amazing new product in a few months!